In essence

We will find you the RIGHT property and more often than not it will be a
property which is not advertised on the open market.
We understand that finding the right property which will be your "home" is about first listening to your needs and wants for that property in order to get it right. It is an emotional process and we are supportive and aware of the emotions that are invested until the moment you hear that missives have been concluded (the Scottish term for completing the purchase contract) and the property is effectively yours.

Discretion is at the heart of all we do and naturally we act in complete confidence. We aim to introduce you to off market properties on a confidential basis. In fact approximately 80% of the properties we buy have never made it onto the open market. In other words you won't see them online or in an estate agent's window. To achieve this we will need to ask you to sign a confidentiality agreement as part of our terms and conditions as sellers need to know our clients will keep our promise not to discuss their property with others.

In addition to constantly scanning the market for appropriate properties for you we will also write to owners or their agents if we identify a property which might be of interest to you and even place "wanted" adverts to attract sellers with suitable properties.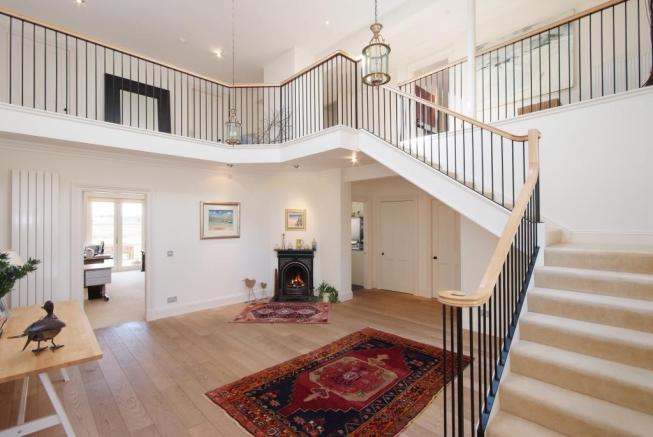 Proactively searching is what we do and when we find a suitable property we will tell you all we can about that property, presenting its pros and cons, and usually with photographs if the seller allows them to be taken.

If the property is deemed suitable we will then bring you to view it - collecting you from the airport or station is all part of the service. If appropriate we would then commence negotiations on your behalf to purchase the property at the best price possible.

The benefits of our service to you range from time saved on viewings as we do the initial search to shortlist those properties for you to view which we consider are really in "sync" with your requirements - to the reduction in stress, as we negotiate a deal at the right price.

The aim is to secure you the right property within your budget without the need for you to compete in a public closing date scenario, which is often the "norm" when buying on the open market in Scotland. Our service provides clients with greater control, whilst also increasing their chance of securing a property with less or often no competition.

Many clients come to us as they have been frustrated by the Scottish system and have been disappointed at multiple closing dates.  

Once your offer is accepted

At the Edinburgh Property Search Company we are fully conversant with the Scottish legal residential property purchasing process, known as conveyancing. Once a purchase is underway we keep in touch with the acting solicitor and if required we can try to help ease any issues or troubleshoot should the need arise.
Save
Save
Save
Save
Save
Save
Save
Save
Save
Save
Save
Save